Orem AC Repair, Service & Maintenance 
OREM AC REPAIR COMPANY
Expert AC Repair Services in Orem, UT
Ninja Plumbing, Heating and Air is your dedicated partner for comfort in Orem. We understand that even a minor hiccup in your air conditioning system can throw off your entire day. Our committed team is here to swiftly address your concerns and ensure that your AC unit in Orem is running at its absolute best.
Orem's varying climate necessitates a reliable AC system. As your go-to HVAC experts, we offer efficient AC repair services in Orem to tackle any cooling challenges you may encounter. Whether your AC struggles to cool your space efficiently, emits odd odors, or produces unfamiliar noises, our skilled technicians are fully equipped to restore optimal functionality to your AC unit. Additionally, we provide top-notch AC replacement services to ensure your ongoing comfort.
CONTACT US
 

NOW AT

 

(801) 997-8909

 

TO GET IN TOUCH WITH OUR TEAM OF EXPERTS WHO ARE EAGER TO ANSWER ANY OF YOUR QUESTIONS.
The Importance of Prompt AC Repair
Neglecting timely repairs can lead to more extensive problems and increased costs over time. Accumulation of dust and debris can hinder your AC's efficiency, resulting in inadequate cooling. Our Orem AC repair team strongly advises taking action at the first sign of trouble to prevent further complications.
Identifying Signs of AC Issues
Have you noticed any irregular behavior from your air conditioning system in Orem? Soaring energy bills or inconsistent temperature control might be indicators of underlying AC problems. Our trustworthy experts are here to diagnose and address your concerns. Common signals of a malfunctioning AC unit include:
Unpleasant or unusual odors emanating from the cooling system
Formation of ice on AC coils
Reduced air pressure or airflow
Surge in energy consumption
Dirty or obstructed air filters
Unusual sounds originating from the external condenser
Unresponsive or partially operational thermostat
Restoring Cool Air: Troubleshooting Steps
When your AC fails to deliver cool air, swift action is essential. Get in touch with our local Orem AC repair team for quick solutions and expert guidance. Meanwhile, consider implementing these measures:
Replace Your Air Filter: Regularly swapping out your air filter ensures proper airflow, enhancing cooling efficiency.
Clear the Condenser of Blockages: Ensure your condenser unit is free from debris for efficient heat exchange.
Recharge Refrigerant: Low refrigerant levels can impede cooling. Seek professional assistance for a safe and effective recharge.
For comprehensive AC repair and lasting solutions, entrust Ninja Plumbing, Heating and Air in Orem. Contact us at (801) 997-8909 to schedule a service and experience dependable cooling comfort. Don't let AC troubles disrupt your peace – we're here to ensure your cool and cozy atmosphere.
TRUST THE PROS!
Skilled & Speedy Focused on Customer Satisfaction
We're here to take care of our customers. We build connections through great service, trust and humor. Over 15 Years of Experience - We're Ninjas for a Reason
We are licensed and insured for your safety and only employ the friendliest, most qualified and experienced technicians.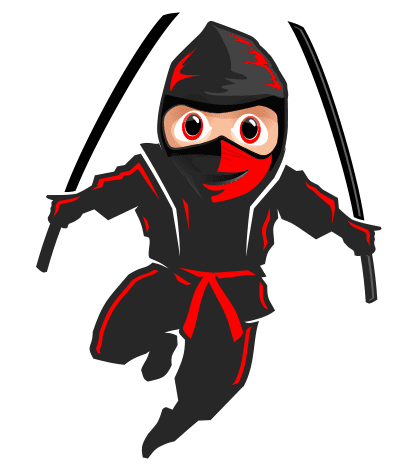 24/7 Emergency Service Available
We offer same day service as well as emergency service, because emergencies don't wait! Locally Owned and Family Operated
As part of your neighbors and citizens in our community, we give back to local causes.
Taking the Initiative on AC Repairs
It might be tempting to hold off on calling one of our technicians if it seems your air conditioning unit can continue to just "limp on." You may be hoping that your AC unit is just experiencing a temporary glitch, and if you wait long enough, it will sort itself out. Unfortunately, the exact opposite is true. The longer you wait, the more likely you are to have even worse issues develop. Saving a repair for later almost always turns into a more extreme emergency, often at the most inconvenient times. Instead of hesitating, call our experts right away.
Personalized Services
At Ninja Heating and Air, our HVAC team wants to provide you with tailored services to fit your individual needs. We will work around your schedule and as quickly and carefully as possible, so you can rest easier knowing the job was done right the first time.
TOO GOOD TO KEEP HIDDEN
Hear Why Our Customers Love Us!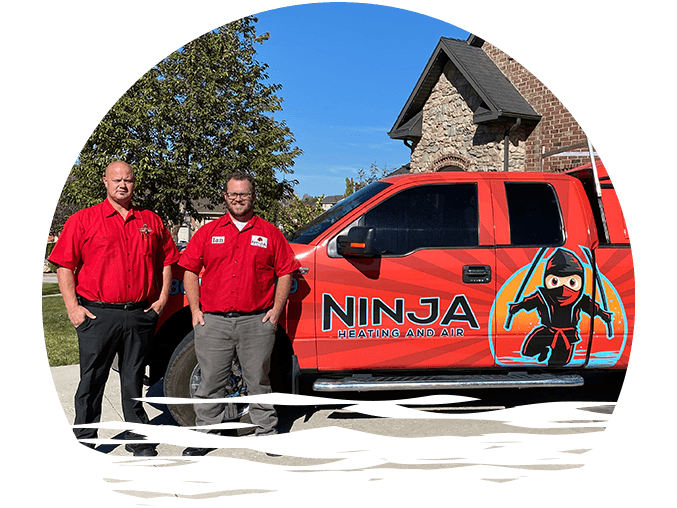 If you're still looking for someone to service your HVAC then stop now and call Ian.
I just can't believe the customer service! I would recommend these guys to anybody!
Thanks a million times over!
Just a great experience overall.