Water Softener Installation & Repair
in Salt Lake City
Are you a homeowner in northern Utah struggling with hard water? Do mineral deposits make the taste of your water unpalatable, or cause your skin and hair to dry out when bathing? Ninja HVAC & Plumbing can help! Our Salt Lake City water softener services reduce the particles and minerals in your home's water, improving its overall quality. Our plumbing professionals are committed to delivering outstanding customer service and building long-lasting relationships with our clients. Get in touch today for more info on how we can help increase the quality of your water!
Water Softener Installation
Installing a water softener in SLC can be a daunting task. From finding the right size to making sure it's properly connected to your plumbing system, it can be a lot to handle. But don't worry – our team of experienced professionals can make the process a breeze. With our expertise, we'll have your water softener installed quickly and efficiently, so you can enjoy the benefits of softened water without any of the hassle. Plus, our team will make sure that your water softener is set up correctly and running smoothly, so you can enjoy peace of mind knowing that your system is in good hands. Let us take the weight off your shoulders and get your water softener up and running in no time.
Water Softener Repair
At our full-service facility, we understand the importance of having a reliable water softener. Our team of experts can provide you with a variety of services to ensure your water softener is functioning properly. We offer installation, repair and maintenance services to keep it running smoothly. We can also replace worn out parts, adjust settings and diagnose any underlying issues. Additionally, we are available to answer any questions you may have about your water softener and offer helpful advice for keeping it in optimal condition. With our help, you can trust that your water softener will be working efficiently for years to come.
CONTACT US
 

NOW AT

 

(801) 997-8909

 

TO GET IN TOUCH WITH OUR TEAM OF EXPERTS WHO ARE EAGER TO ANSWER ANY OF YOUR QUESTIONS.
TRUST THE PROS!
Skilled & Speedy Focused on Customer Satisfaction
We're here to take care of our customers. We build connections through great service, trust and humor. Over 15 Years of Experience - We're Ninjas for a Reason
We are licensed and insured for your safety and only employ the friendliest, most qualified and experienced technicians.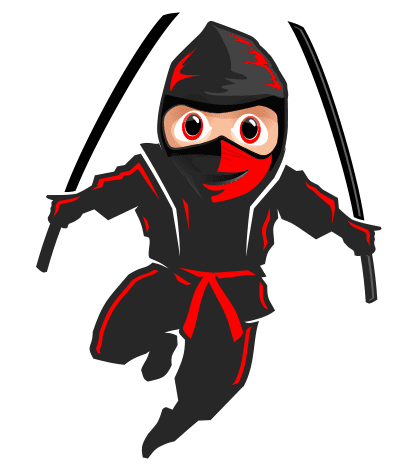 24/7 Emergency Service Available
We offer same day service as well as emergency service, because emergencies don't wait! Locally Owned and Family Operated
As part of your neighbors and citizens in our community, we give back to local causes.
Personalized Services
At Ninja Heating and Air, our plumbing team wants to provide you with tailored services to fit your individual needs. We will work around your schedule and as quickly and carefully as possible, so you can rest easier knowing the job was done right the first time.
TOO GOOD TO KEEP HIDDEN
Hear Why Our Customers Love Us!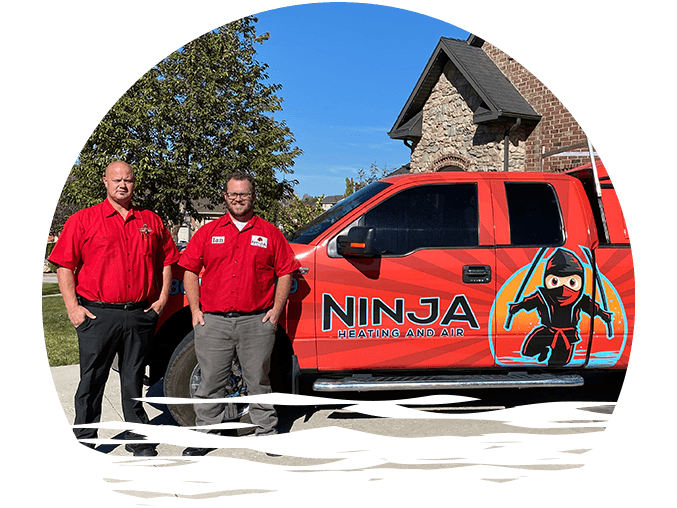 If you're still looking for someone to service your HVAC then stop now and call Ian.
I just can't believe the customer service! I would recommend these guys to anybody!
Thanks a million times over!
Just a great experience overall.