Plumbing Installation & Replacement Services in salt Lake City
At Ninja HVAC & Plumbing, we understand that plumbing installations and replacements can be a challenging undertaking. That's why we strive to provide professional and reliable service. Our experienced technicians are highly skilled in all aspects of plumbing and will ensure the job is done right the first time. We use only the best plumbing replacement parts and materials to guarantee your plumbing system runs smoothly and efficiently. We'll work with you to find the best solution for your needs, giving you peace of mind knowing an experienced team is taking care of your project. Whether it's installing a new shower head, replacing a water heater, or lining a sewer system – our tools and expertise get the job done quickly and correctly. We take pride in our workmanship and guarantee satisfaction with every project – so contact us today to get started on your Salt Lake City plumbing installation or replacement!
Toilets
Our toilet installation service provides top-notch installation of new toilets in residential and commercial properties.
Faucets
Need a Faucet Replaced? Our team can expertly remove the old faucet and install the new one.
Water heaters
Our team of experienced professionals can install your new water heater quickly and easily. We provide quality workmanship and guarantee your satisfaction.
Softeners
Yes, our team of experts can install your water softener quickly and easily. We have years of experience and the necessary tools and equipment to get the job done right.
Garbage disposals
Our technicians are experienced and knowledgeable in installing garbage disposals. We can provide you with a quote for the installation and any other services that may be required.
And more!
CONTACT US
 

NOW AT

 

(801) 997-8909

 

TO GET IN TOUCH WITH OUR TEAM OF EXPERTS WHO ARE EAGER TO ANSWER ANY OF YOUR QUESTIONS.
TRUST THE PROS!
Skilled & Speedy Focused on Customer Satisfaction
We're here to take care of our customers. We build connections through great service, trust and humor. Over 15 Years of Experience - We're Ninjas for a Reason
We are licensed and insured for your safety and only employ the friendliest, most qualified and experienced technicians.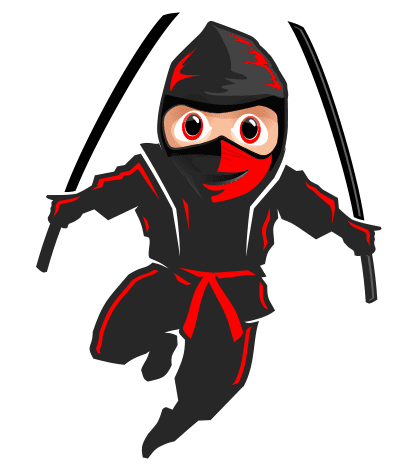 24/7 Emergency Service Available
We offer same day service as well as emergency service, because emergencies don't wait! Locally Owned and Family Operated
As part of your neighbors and citizens in our community, we give back to local causes.
Personalized Services
At Ninja Heating and Air, our plumbing team wants to provide you with tailored services to fit your individual needs. We will work around your schedule and as quickly and carefully as possible, so you can rest easier knowing the job was done right the first time.
TOO GOOD TO KEEP HIDDEN
Hear Why Our Customers Love Us!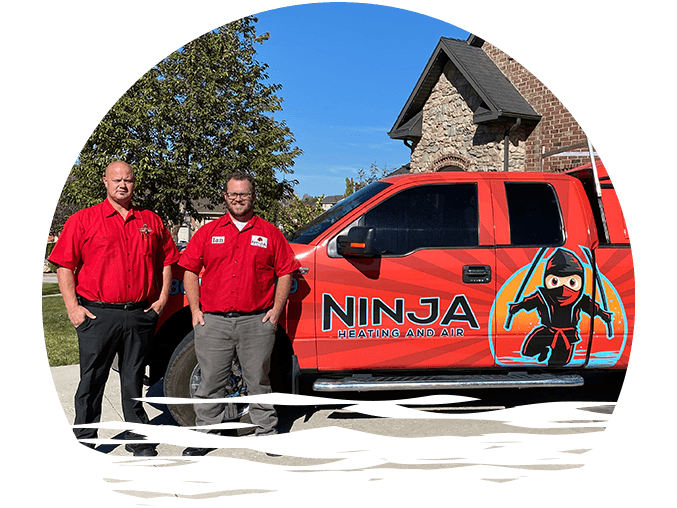 If you're still looking for someone to service your HVAC then stop now and call Ian.
I just can't believe the customer service! I would recommend these guys to anybody!
Thanks a million times over!
Just a great experience overall.