HVAC Contractor Services
in Salt Lake City
Salt Lake City HVAC Repair & Services
With 16+ years in the HVAC contractor, HVAC repair, & HVAC services industry we founded a heating and air company built on customer service, quality equipment & a team of licensed HVAC professionals that truly care about your home and the comfort of your family. 
Ninja HVAC provides HVAC services, furnace installations, heating system repairs, furnace tune-ups, new furnace installations (with free estimates), air conditioning repair, new AC installations, central air conditioner tune ups, general HVAC maintenance, in-home air quality systems & duct cleaning.
We are here for your 24/7 HVAC repair serving Salt Lake City, Orem, Provo, Sandy, Draper, South Jordan, Lehi, Saratoga Springs, Park City, Bountiful, Tooele & surrounding areas.
HVAC CONTRACTOR HEATING SERVICES
If your heating system is having problems or has completely broken down, you need to get one of our heating repair technicians involved as soon as possible to get it fixed. 
If you're looking to upgrade your current heating system or replace a furnace that's kicked the bucket, let us help! Our heating replacement and installation pros are the specialists when it comes to installing new HVAC equipment. 
Some people think that "tune ups" are only done on central air conditioners… we'd like to call these pre-season diagnostic and safety check ups on your home's heating system.
HVAC CONTRACTOR COOLING SERVICES
At Ninja Heating and Air, we take every customer concern very seriously. No matter what issue is bothering you, we are ready to take a closer look at your system to find the problem. Our team can repair your air conditioner to make sure it's up and running smoothly again soon.
Is it time to replace your old, inefficient, worn-out air conditioner with a modern, efficient system? Ninja Heating and Air is your #1 choice for air conditioning replacement. We can help you find and install the perfect system for your needs and budget.
Some people think that AC "tune ups" are only done on cars… we'd like to call these pre-season diagnostic and safety checks on your home's air conditioning system. AC tune ups are an essential part of a comfortable and reliable Spring routine. 
Signs It's Time to Replace Your HVAC System
As every Utah homeowner knows, the weather in the winter can be quite harsh. Having a HVAC system you can rely on to perform efficiently and effectively is of the utmost importance. If you notice your Salt Lake City HVAC is struggling to keep your home as cool & crisp or warm & cozy as you desire or your system has decided to totally breakdown, call in professional support immediately.
At Ninja Heating and Air, our Salt Lake City HVAC contractor services technicians are available 24 hours a day, seven days a week, to come to your aid. Our highly trained technicians will perform an expert evaluation of your heating system and help you make an informed decision about how to proceed. While many issues may be resolved with our quality repair services, sometimes systems will need to be replaced.
There are several signs it's time to replace your furnace, including:
Increased energy bills
Uneven temperatures in rooms
Humidity problems
Frequent and costly repairs
The age of your system exceeds 12 years
Excessive dirt, dust, or rust particles
Visible signs of cracks or rust on your furnace
Unusual noises
Contact the team at Ninja Heating and Air today by calling (801) 997-8909 to learn more about our HVAC services in Salt Lake City. We're available around the clock for your convenience!
TRUST THE PROS!
Skilled & Speedy Focused on Customer Satisfaction
We're here to take care of our customers. We build connections through great service, trust and humor. Over 15 Years of Experience - We're Ninjas for a Reason
We are licensed and insured for your safety and only employ the friendliest, most qualified and experienced technicians.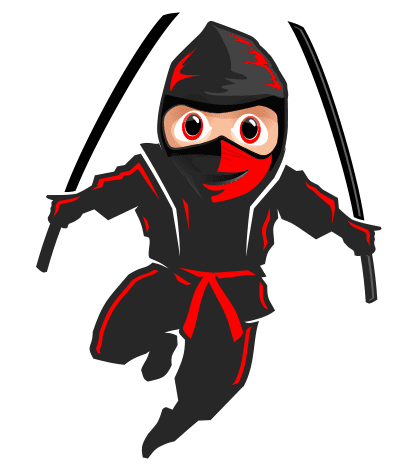 24/7 Emergency Service Available
We offer same day service as well as emergency service, because emergencies don't wait! Locally Owned and Family Operated
As part of your neighbors and citizens in our community, we give back to local causes.
HVAC Installation Done Right
If this is your first time installing a new Salt Lake City HVAC system, you may be wondering if you can do it by yourself. After all, there are plenty of DIY videos online that can teach you about replacing your furnace. However, we would strongly encourage you not to pursue this option. Having handled hundreds of installations ourselves, we can tell you there is a lot involved in getting a new heating system installed correctly. Furnaces are complex systems, and each component must be set up properly to ensure optimal performance and longevity.
There are several factors that must be considered before the actual installation process begins. For example, you will need to choose a system that is appropriately sized and compatible with your current ductwork. You will also need to acquire all the right materials for the job. Ninja Heating and Air is here to take care of everything for you and make the process as simple and stress-free as possible. We'll help you choose the model that suits your needs and budget, do all the heavy lifting, and make sure you have a safe and efficient system that will keep you warm all winter long.
CONTACT
 

OUR EAGLE MOUNTAIN HVAC EXPERTS TODAY AT

 

(801) 997-8909

 

FOR QUALITY SERVICES AT AFFORDABLE PRICES.
TOO GOOD TO KEEP HIDDEN
Hear Why Our Customers Love Us!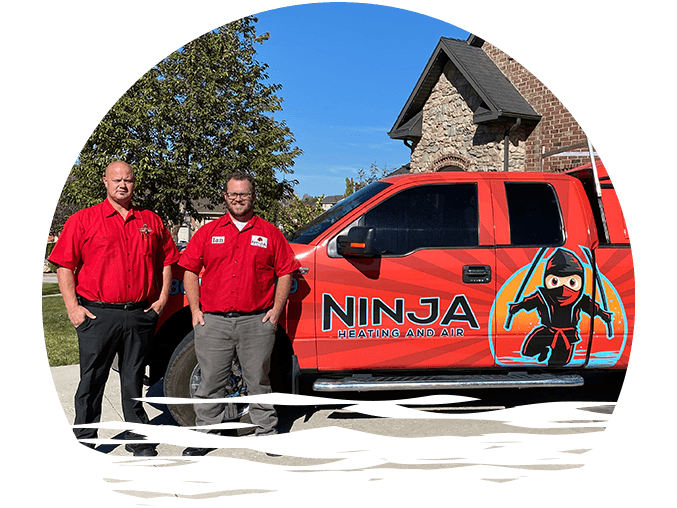 If you're still looking for someone to service your HVAC then stop now and call Ian.
I just can't believe the customer service! I would recommend these guys to anybody!
Thanks a million times over!
Just a great experience overall.