SLC INDOOR AIR QUALITY SERVICES
SLC INDOOR AIR QUALITY SERVICES
Family Owned & Operated HVAC Company in Salt Lake City
Many people have no idea that the air within their home contains tiny harmful particulates and pollutants. At any given time, your rooms contain microbes, dust mites, bacteria, dander, mold, viruses, dust, chemical byproducts, and toxic organic volatiles. These invisible invaders are dangerous for your lungs and respiratory system, and you should not waste time getting them out of your home.
If you are looking to benefit from indoor air quality services in SLC, you have come to the right place. At Ninja Heating and Air, our highly trained professionals are ready to use their expertise to get rid of the hazardous pollutants in your home. Whether you are seeking a whole-home air purification system or humidifier, trust our team to find the perfect solution for your problem.
CONTACT US
 

NOW AT

 

(801) 997-8909

 

SO OUR RELIABLE EXPERTS CAN ANSWER YOUR QUESTIONS ON SCOURING YOUR HOUSE OF HARMFUL PARTICLES.
Warning Signs of Poor Indoor Air Quality
One of the biggest problems with indoor air quality is that these allergens can be difficult to detect. It can be complicated to solve an invisible problem. These microbes, pollutants, and other contaminants typically can't be seen by the naked eye. This is why it is so crucial to get a professional from Ninja Heating and Air to analyze your home and give you a detailed appraisal. However, there are some key signals you should be aware of that might indicate a problem.
These warning signals include:
Having constant eyes, mouth, nose, throat, or skin irritation and/or dryness
Suffering from migraines, headaches, and fatigue
Experiencing shortness of breath or dizziness
Suffering from hypersensitivity and allergies outside of allergy season
Experiencing constant sinus congestion, sneezing, and coughing
TRUST THE PROS!
Skilled & Speedy Focused on Customer Satisfaction
We're here to take care of our customers. We build connections through great service, trust and humor. Over 15 Years of Experience - We're Ninjas for a Reason
We are licensed and insured for your safety and only employ the friendliest, most qualified and experienced technicians.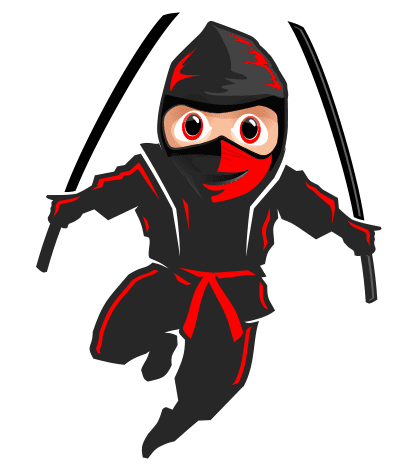 24/7 Emergency Service Available
We offer same day service as well as emergency service, because emergencies don't wait! Locally Owned and Family Operated
As part of your neighbors and citizens in our community, we give back to local causes.
Methods for Cleaning & Purifying Your House
One of our favorite purifiers is the REME Halo Air Scrubber. Just like lightning, advanced technology uses natural processes to clean and purify your air. In a thunderstorm, lightning's negative charge causes hydrogen peroxide molecules to activate, cleaning the air, and leaving everything smelling fresh and pure.
Similarly, the REME Halo air purifier produces a plasma made from hydro-peroxide, which kills microbes, germs, and pollutants at a rapid pace. The ionized zinc contained in the plasma not only disinfects the air but forces particulates to coagulate for easier removal, thus greatly decreasing allergens.
In addition, some of the other methods we can use for improving your indoor air quality include:
Air purifiers
Humidifiers
Electrostatic filters
Whole house purification systems
Satisfaction You Can Count On
From the very beginning of our business, all of our technicians have labored to demonstrate just how different we are from other companies. One of the ways that we accomplish this is by providing 5-star service that strives to satisfy our customers, no matter their needs. At Ninja Heating and Air, we are committed to making you happy, and we won't rest until our work has your stamp of approval.
TOO GOOD TO KEEP HIDDEN
Hear Why Our Customers Love Us!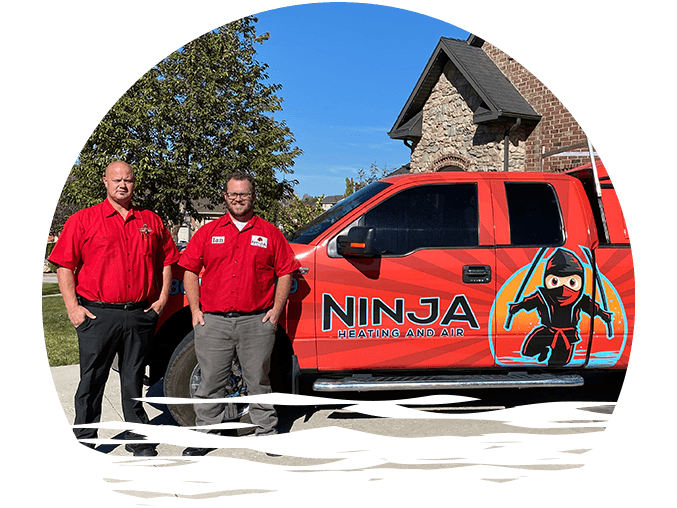 If you're still looking for someone to service your HVAC then stop now and call Ian.
I just can't believe the customer service! I would recommend these guys to anybody!
Thanks a million times over!
Just a great experience overall.