Drain Cleaning & Hydro Jetting Services
Ninja Plumbing, Heating & Air in Salt Lake City, UT provides hydro jetting services for cleaning slow-moving drains and clogged sewage lines. Our professional plumbing contractors use a hydro jetting machine that blasts water at very high pressure of up to 4000 psi to remove hard and stubborn blockages.
To ensure effective jetting, we first snake the line and then perform a video camera inspection to identify the location and cause of the problem. This also enables our plumbing specialists to evaluate the condition of the pipe and determine the extent of the jetting service required.
It is important to note that hydro jetting should not be used for broken pipes as it can increase the likelihood of breakage. Therefore, we perform a video inspection before starting any procedure.
Why HydroJetting for Drain Cleaning?
So, why might you need hydro jetting? If you are experiencing troublesome clogs and blockages that standard line snaking and preventative maintenance can't clear, or if you have overflowing or slow-draining drains, then hydro jetting is the perfect solution.
Whether you have substantial scale accumulation, massive root intrusion, hair, silt, heavy grease, or sludge buildup in your home or commercial business, hydro jetting can remove those obstacles and get your drains flowing like new again.
Home Drain Cleaning Services
While hydro jetting is commonly used in commercial applications, it is also effective in-house water and sewer lines. If you have years of silt, hair clogs, or other greasy matter buildup, jetting is a beneficial service that removes all debris from the pipes, ensures proper cleaning, and prevents future issues.
Hydro jetting can easily remove silt, sand, hair clogs, and even tree roots that adhere to the walls of pipes. It is an efficient method of cleaning that is particularly useful in restaurants to avoid the buildup of grease and food particles.
If you're experiencing one or more of these drain cleaning problems, give us a call. One of our friendly plumbers will diagnose the issue and provide an estimate for drain cleaning services in Salt Lake City.
CONTACT US
 

NOW AT

 

(801) 997-8909

 

TO GET IN TOUCH WITH OUR TEAM OF EXPERTS WHO ARE EAGER TO ANSWER ANY OF YOUR QUESTIONS.
TRUST THE PROS!
Skilled & Speedy Focused on Customer Satisfaction
We're here to take care of our customers. We build connections through great service, trust and humor. Over 15 Years of Experience - We're Ninjas for a Reason
We are licensed and insured for your safety and only employ the friendliest, most qualified and experienced technicians.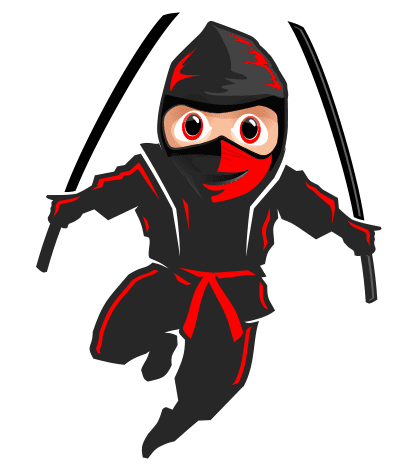 24/7 Emergency Service Available
We offer same day service as well as emergency service, because emergencies don't wait! Locally Owned and Family Operated
As part of your neighbors and citizens in our community, we give back to local causes.
Personalized Services
At Ninja Heating and Air, our plumbing team wants to provide you with tailored services to fit your individual needs. We will work around your schedule and as quickly and carefully as possible, so you can rest easier knowing the job was done right the first time.
TOO GOOD TO KEEP HIDDEN
Hear Why Our Customers Love Us!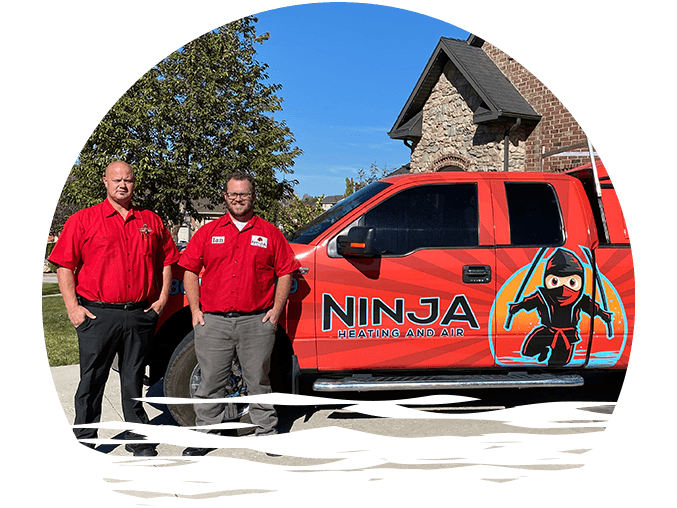 If you're still looking for someone to service your HVAC then stop now and call Ian.
I just can't believe the customer service! I would recommend these guys to anybody!
Thanks a million times over!
Just a great experience overall.