ABOUT SLC's Ninja Heating & Air
ABOUT NINJA HEATING AND AIR
With 16+ years in the HVAC industry we founded a heating and air company built on customer service, quality equipment & a team of licensed HVAC professionals that truly care about your home and the comfort of your family. 
Ninja HVAC provides HVAC services, furnace installations, heating system repairs, furnace tune-ups, new furnace installations (with free estimates), air conditioning repair, new AC installations, central air conditioner tune ups, general HVAC maintenance, in-home air quality systems & duct cleaning.
We are here for you 24/7 serving Salt Lake City, Orem, Provo, Sandy, Draper, South Jordan, Lehi, Saratoga Springs, Park City, Bountiful, Tooele & surrounding areas.
Don't just call any HVAC company, call an HVAC Ninja! But first, a word from our founder, Ian:
My name is Ian Furse and I am the founder of Ninja Heating and Air. We are a smaller family-run local company. I started in this industry fresh out of high school as an installer apprentice and have been growing in my trade ever since. I have dealt with every part of the heating and air conditioning industry from designing and installing some of the most advanced systems made, to installing and servicing every brand. Along the way I have built amazing relationships in my community. I can't imagine doing anything different and every day I go to work is a good day.
My vision for what we do here is to offer the best quality services at affordable prices. Throughout my 16 year career working for different contractors, I learned what customers care about and want from their experience with us. With this in mind, when I founded this company I promised to provide big company services at small company prices – with the best quality craftsmanship available. All of our technicians and installers are trained and certified to handle any job you need – from fixing up a broken system so you can have your cold air again, to replacing everything in the home with the highest efficiency equipment on the market. We strive to exceed industry standards all while providing a family-friendly and fun service for you and your home.
WHY THE NAME NINJA HEATING AND AIR? WELL, THERE ARE 2 REASONS I CHOSE THE NAME. FIRST, I WANTED TO NAME THE COMPANY AFTER MY BEST FRIEND, MY BLACK LAB NAMED NINJA. SECOND, THE DEFINITION OF A NINJA IS: A PERSON WHO EXCELS AT A PARTICULAR SKILL OR ACTIVITY. I TRULY BELIEVE WE DO THAT HERE, AND YOU WILL TOO.
TRUST THE PROS!
Skilled & Speedy Focused on Customer Satisfaction
We're here to take care of our customers. We build connections through great service, trust and humor. Over 15 Years of Experience - We're Ninjas for a Reason
We are licensed and insured for your safety and only employ the friendliest, most qualified and experienced technicians.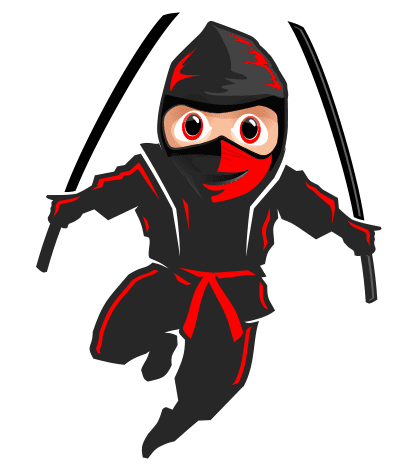 24/7 Emergency Service Available
We offer same day service as well as emergency service, because emergencies don't wait! Locally Owned and Family Operated
As part of your neighbors and citizens in our community, we give back to local causes.
TOO GOOD TO KEEP HIDDEN
Hear Why Our Customers Love Us!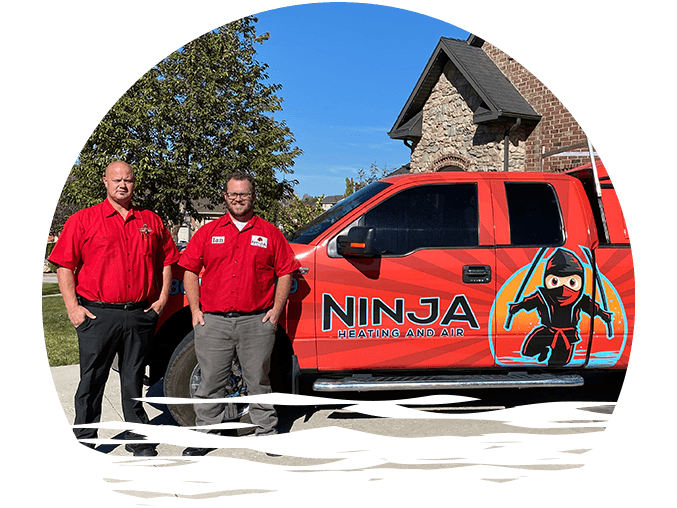 If you're still looking for someone to service your HVAC then stop now and call Ian.
I just can't believe the customer service! I would recommend these guys to anybody!
Thanks a million times over!
Just a great experience overall.