South Jordan HVAC Maintenance & Services
SOUTH JORDAN HVAC PREVENTATIVE MAINTENANCE & SERVICE
The Best Quality HVAC Services in South Jordan
Just like any other machine you have in your home, your HVAC system also needs a bit of love and attention from time to time. No matter how smoothly it was running when you first got it, all the work that your heating and air conditioning system does regularly means it will occasionally need some preventative maintenance and repairs.
Fortunately, our professionals at Ninja Heating and Air have you covered for HVAC preventative maintenance in West & South Jordan. No matter the make or model of your equipment, we provide a complete inspection and tune-up to keep your entire system running reliably and safely.
CONTACT US
 

NOW AT

 

(801) 997-8909

 

SO THAT OUR EXPERTS CAN ENSURE YOUR HOME'S HVAC SYSTEM IS FUNCTIONING PERFECTLY.
Maintenance Benefits for Your Entire Home
Regular HVAC maintenance provides more than just a properly functioning unit. In fact, your entire house gains several advantages as a direct result of preventative maintenance.
Some of the results you can expect from frequent HVAC checkups include:
Decreasing wasted energy and money

 

– Having your cooling and heating system regularly cleaned ensures it will operate at its maximum performance level, which means efficiency and energy savings.
Avoiding unnecessary repairs

 

– Sometimes, your system might experience normal wear and tear or the occasional minor issue. With regular tune-ups, you can prevent emergencies from happening at the worst possible times. Last-minute breakdowns are also more expensive to fix. Your system will run more smoothly when it's regularly maintained, which means you will not have to worry about individual parts malfunctioning.
Increasing the quality of the air inside your home

 

– When debris, dust, and dirt builds up inside your HVAC system, these particles can clog vents until they are forced to flow into your home and the lungs of you and your family. By having our technicians change your filter on a regular basis, you can avoid dangerous microbes, mold spores, and bacteria from finding their way into your respiratory system, which can help prevent allergies and illnesses.
TRUST THE PROS!
Skilled & Speedy Focused on Customer Satisfaction
We're here to take care of our customers. We build connections through great service, trust and humor. Over 15 Years of Experience - We're Ninjas for a Reason
We are licensed and insured for your safety and only employ the friendliest, most qualified and experienced technicians.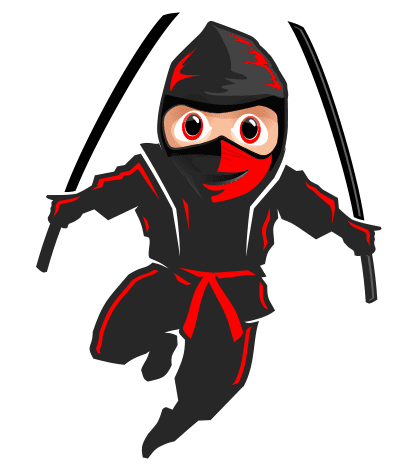 24/7 Emergency Service Available
We offer same day service as well as emergency service, because emergencies don't wait! Locally Owned and Family Operated
As part of your neighbors and citizens in our community, we give back to local causes.
Enjoy Peace of Mind from a Long-lasting HVAC Unit
One of the most terrible feelings is buying an expensive piece of equipment or technology, only to have it break down a few years, or even a few months, later. Usually, warranties for products only last for a short, limited time, and if your product breaks down later, there is nothing to be done. However, HVAC units tend to have longer warranties – but only with the condition that you conduct regular professional maintenance.
If you keep your receipts as proof, you can make a strong case for honoring the terms of your warranty. In addition, a regularly scheduled check-up will usually eliminate the need for a warranty in the first place. Your system's lifespan can be extended if you have frequent tune-ups from our South Jordan HVAC preventative maintenance technicians.
TOO GOOD TO KEEP HIDDEN
Hear Why Our Customers Love Us!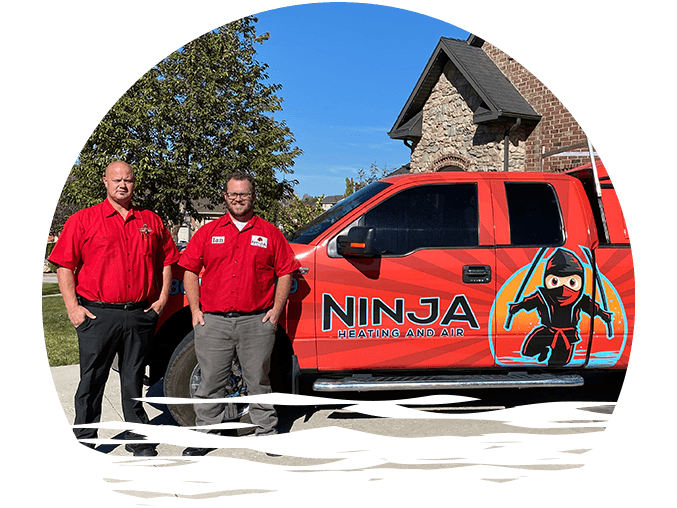 If you're still looking for someone to service your HVAC then stop now and call Ian.
I just can't believe the customer service! I would recommend these guys to anybody!
Thanks a million times over!
Just a great experience overall.