South Jordan Air Duct Cleaning
Air Duct Cleaning in South Jordan, UT: Breathe Easy with Ninja HVAC
Licensed HVAC Professionals in South Jordan
Did you know that the air you breathe at home can be filled with contaminants? At Ninja Heating and Air, we're dedicated to providing exceptional air duct cleaning services in South Jordan. Our aim is to help you create a healthier living environment by ensuring that the air circulating through your ducts is clean and safe. Clean air ducts can have a significant positive impact on the respiratory health of you and your family, ensuring a more comfortable home life.
Today's energy-efficient homes may keep your bills down, but they can also trap pollutants within your HVAC system's ductwork. Ninja Heating and Air offers comprehensive duct cleaning in South Jordan to ensure that your family breathes easy, free from potential health risks.
CONTACT US
 

NOW AT

 

(801) 997-8909

 

SO OUR DEPENDABLE TECHNICIANS CAN COMPLETELY CLEAN YOUR AIR DUCTS OF ANY DANGEROUS PARTICLES AND POLLUTANTS.
Our South Jordan Air Duct Cleaning Process
When it comes to cleaning your air ducts, rely on our skilled technicians to provide a thorough and effective job, addressing every aspect of your HVAC system. Our proven three-step air duct cleaning process includes:
Securing the Negative Air System: Our advanced three-filter system captures particles of all sizes, ensuring unobstructed airflow.
Sweeping, Vacuuming, and Scrubbing: A motorized whip provides consistent scrubbing, cleaning vents' interiors. Debris is then vacuumed out with negative airflow, effectively collecting and disposing of contaminants.
Deodorizing and Sanitizing: Specialized fogging machines disperse disinfectant throughout the ducts, leaving your vents clean, fresh, and free from germs and bacteria. This process also prevents the growth of fungi and mold.
What to Expect After Your Air Duct Cleaning
Opt for cleaner, fresher air in your South Jordan home. Contact Ninja Heating and Air today at (801) 997-8909 to schedule an appointment. Our technicians come equipped with cutting-edge technology, ensuring a thorough cleaning without causing damage to your HVAC system. New filters will be installed, and a comprehensive cleaning will be conducted to ensure that you and your family can enjoy the benefits of cleaner air.
Breathe easy with Ninja Plumbing, Heating and Air's air duct cleaning services in South Jordan. Contact us now to take a positive step towards a healthier indoor environment.
TRUST THE PROS!
Skilled & Speedy Focused on Customer Satisfaction
We're here to take care of our customers. We build connections through great service, trust and humor. Over 15 Years of Experience - We're Ninjas for a Reason
We are licensed and insured for your safety and only employ the friendliest, most qualified and experienced technicians.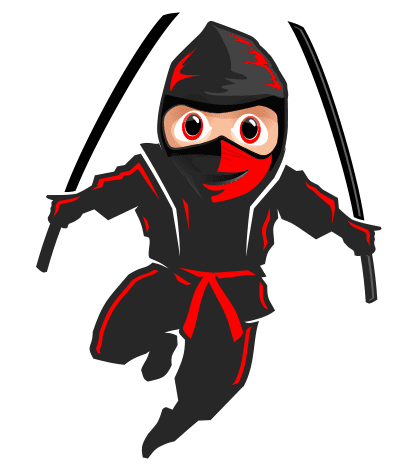 24/7 Emergency Service Available
We offer same day service as well as emergency service, because emergencies don't wait! Locally Owned and Family Operated
As part of your neighbors and citizens in our community, we give back to local causes.
The Advantages of Cleaning Your Air Ducts
There are countless advantages of having your air ducts cleaned on a regular basis. These include:
Having improved health, more energy, and better well-being
Not having to spend extra money on medications or hospital bills
Enjoying a more efficient HVAC system which reduces costs by up to 20% annually
Decreasing symptoms of allergies and colds
Air Quality You Can Rely On
Everyone wants to have a well-built house that keeps in warm air during the winter and cool air during the summer, without letting energy escape. While this is great for your heating and cooling needs, as well as your ability to save money on your energy bills, it is not so great for your lungs.
Eventually, dirt and feces particles, dust, microbes, mold spores, dander, and bacteria will overflow your vents to potentially cause illnesses and allergies. However, if you turn to our trusted team at Ninja Heating and Air, you can have peace of mind knowing your home is benefitting from superb duct cleaning in Eagle Mountain.
CALL US TODAY AT
 

(801) 997-8909

 

OR

 

CONTACT US ONLINE

 

FOR 24/7 SERVICE WHEN YOU HAVE AN AIR DUCT EMERGENCY ON YOUR HANDS.
TOO GOOD TO KEEP HIDDEN
Hear Why Our Customers Love Us!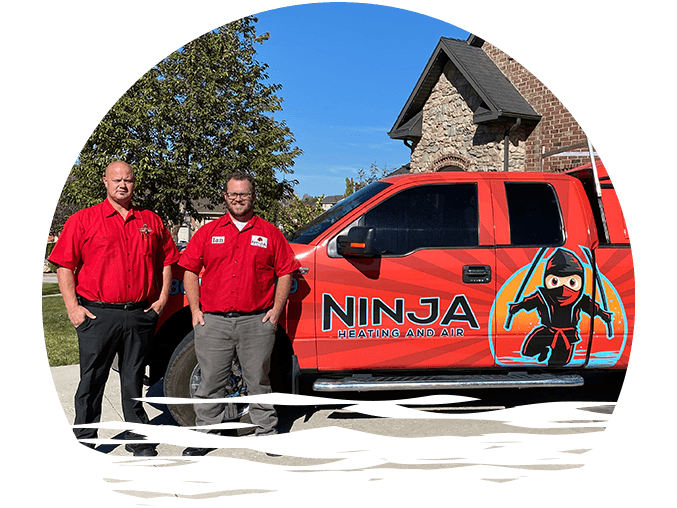 If you're still looking for someone to service your HVAC then stop now and call Ian.
I just can't believe the customer service! I would recommend these guys to anybody!
Thanks a million times over!
Just a great experience overall.