Saratoga Springs HVAC Repair & Service Company 
Experienced Satatoga Springs HVAC Repair Contractor 
Welcome to Ninja Heating and Air, where customer concerns are our top priority. No matter the issue you're facing, we're here to address your HVAC needs. Our dedicated team of HVAC repair contractors in Saratoga Springs is ready to meticulously inspect your system and pinpoint any problems. Count on us to restore your air conditioner or furnace to peak performance, ensuring your comfort is swiftly regained.
Your HVAC system works tirelessly to keep you and your family comfortable amidst Utah's extreme weather, battling scorching summers and frosty winters. Even the most reliable units can encounter occasional hiccups.
Whether it's diminished performance due to wear and tear, a breakdown caused by clogged filters, or issues with wiring and electrical components, rest assured that facing the summer heat without a functional air conditioner is not in your future. This is precisely when you should enlist our dependable team for proven air conditioning repair in Saratoga Springs.
CONTACT US
 

NOW AT

 

(801) 997-8909

 

TO GET IN TOUCH WITH OUR TEAM OF EXPERTS WHO ARE EAGER TO ANSWER ANY OF YOUR QUESTIONS.
Consequences of Neglecting HVAC Servicing
Consequences of Neglecting HVAC Servicing
Ignoring necessary air conditioner repairs can lead to escalated AC problems and expenses over time. Accumulated dust and debris in filters can hamper cooling efficiency, resulting in lukewarm air circulation. That's why our Saratoga Springs HVAC repair experts advise reaching out at the first sign of a malfunction.
Indicators You Require HVAC Repair
Have you noticed irregularities in your air conditioning system's performance lately? Maybe your energy bills are skyrocketing, despite average HVAC usage. Alternatively, your home might be too cold in winter and overly warm in summer, contradicting its purpose. If these issues resonate, it's time to schedule HVAC repairs with our dependable specialists.
Frequent indications of a malfunctioning HVAC unit include:
Unusual or unpleasant odors emanating from your cooling system
Coils of your air conditioning unit accumulating ice
Reduced air pressure or declining airflow
Surging energy bills
Air filter dirtier than usual
Unusual noises originating from the external condenser
Non-functional or partially operational thermostat
Steps to Take When Your Home HVAC System Stops Blowing Air.
When your air conditioner or furnace falters, it's advisable to reach out to a local HVAC repair company, much like our Saratoga Springs AC repair team. Calling in HVAC experts ensures swift resolution and empowers you to make informed decisions. If immediate professional help isn't available, consider the following steps:
Replace the air filter
Clear obstructions from the condenser
Renew the refrigerant.
Rest assured, at Ninja Heating and Air, we're committed to restoring your comfort and peace of mind. Contact us for expert HVAC assistance tailored to your needs.
TRUST THE PROS!
Skilled & Speedy Focused on Customer Satisfaction
We're here to take care of our customers. We build connections through great service, trust and humor. Over 15 Years of Experience - We're Ninjas for a Reason
We are licensed and insured for your safety and only employ the friendliest, most qualified and experienced technicians.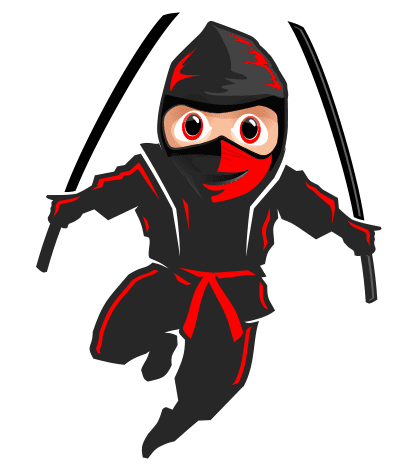 24/7 Emergency Service Available
We offer same day service as well as emergency service, because emergencies don't wait! Locally Owned and Family Operated
As part of your neighbors and citizens in our community, we give back to local causes.
Taking the Initiative on AC Repairs
It might be tempting to hold off on calling one of our technicians if it seems your air conditioning unit can continue to just "limp on." You may be hoping that your AC unit is just experiencing a temporary glitch, and if you wait long enough, it will sort itself out. Unfortunately, the exact opposite is true. The longer you wait, the more likely you are to have even worse issues develop. Saving a repair for later almost always turns into a more extreme emergency, often at the most inconvenient times. Instead of hesitating, call our experts right away.
Personalized Services
At Ninja Heating and Air, our HVAC team wants to provide you with tailored services to fit your individual needs. We will work around your schedule and as quickly and carefully as possible, so you can rest easier knowing the job was done right the first time.
TOO GOOD TO KEEP HIDDEN
Hear Why Our Customers Love Us!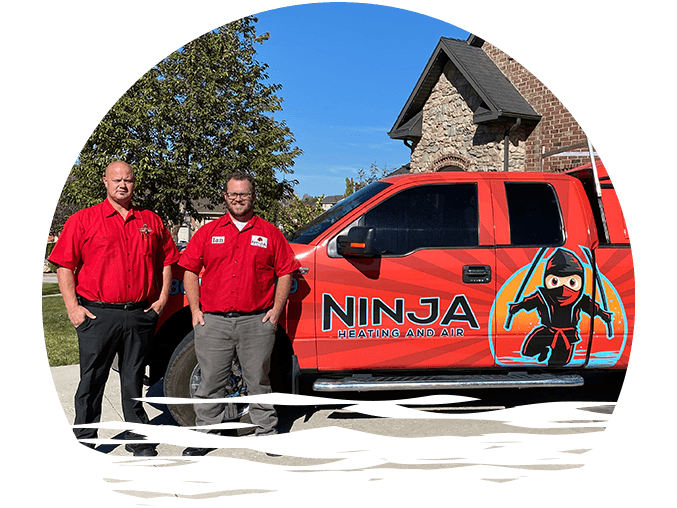 If you're still looking for someone to service your HVAC then stop now and call Ian.
I just can't believe the customer service! I would recommend these guys to anybody!
Thanks a million times over!
Just a great experience overall.