Saratoga Springs Furnace Replacement & Installation
Professional Furnace Replacement & Installation Services in Saratoga Springs
Whether you're considering upgrading your existing heating system or facing the need to replace a struggling furnace, our Saratoga Springs furnace replacement and installation experts are here to assist you. With a robust history of installing cutting-edge HVAC equipment, we're your dedicated specialists for seamless installations. With over 15 years of experience delivering top-tier heating replacement and installation solutions, you can trust us to get the job done right from the start, without the hefty price tag. Our commitment is underlined by licensing, bonding, and insurance, coupled with the utmost care we extend to your home. Reach out today to schedule a no-cost, in-home estimate. Additionally, we can explore potential savings that your home may qualify for.
NINJA HEATING AND AIR

 

IS YOUR #1 CHOICE FOR HEATING REPLACEMENT SERVICES IN SARATOGA SPRINGS. CALL
 

(801) 997-8909

 

OR

 

CONTACT US ONLINE

 

TO GET STARTED WITH A FREE QUOTE.
Recognize When It's Time to Upgrade Your Furnace
Utah's winters can be relentless, making a dependable heating system essential for a comfortable home. If you find your furnace struggling to provide the desired warmth or if it has stopped functioning altogether, seeking professional assistance is paramount.
At Ninja Plumbing, Heating and Air, our Saratoga Springs furnace replacement technicians are available round-the-clock. Our highly skilled technicians offer expert assessments of your heating system, guiding you toward informed decisions. While our premium repair services can address numerous issues, there are instances where furnace replacement becomes the optimal choice.
Several indicators signal it's time to replace your furnace:
Escalating energy bills
Inconsistent room temperatures
Humidity challenges
Frequent and costly repairs
Your system's age exceeds 12 years
Accumulation of dirt, dust, or rust particles
Visible cracks or rust on the furnace
Unusual and concerning noises.
Connect with the Ninja Plumbing, Heating and Air team today at (801) 997-8909 to delve into our comprehensive furnace services in Saratoga Springs. We're here around the clock to ensure your convenience and comfort.
TRUST THE PROS!
Skilled & Speedy Focused on Customer Satisfaction
We're here to take care of our customers. We build connections through great service, trust and humor. Over 15 Years of Experience - We're Ninjas for a Reason
We are licensed and insured for your safety and only employ the friendliest, most qualified and experienced technicians.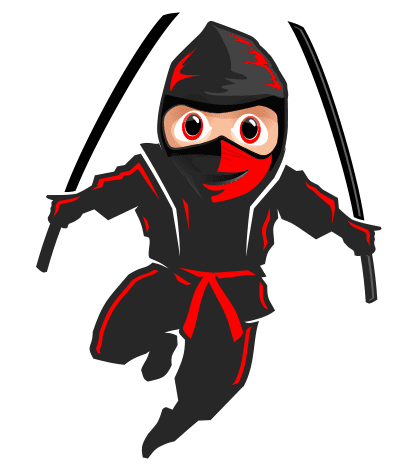 24/7 Emergency Service Available
We offer same day service as well as emergency service, because emergencies don't wait! Locally Owned and Family Operated
As part of your neighbors and citizens in our community, we give back to local causes.
Heater Installation Done Right
If this is your first time installing a new heating system, you may be wondering if you can do it by yourself. After all, there are plenty of DIY videos online that can teach you about replacing your furnace. However, we would strongly encourage you not to pursue this option. Having handled hundreds of installations ourselves, we can tell you there is a lot involved in getting a new heating system installed correctly. Furnaces are complex systems, and each component must be set up properly to ensure optimal performance and longevity.
There are several factors that must be considered before the actual installation process begins. For example, you will need to choose a system that is appropriately sized and compatible with your current ductwork. You will also need to acquire all the right materials for the job. Ninja Heating and Air is here to take care of everything for you and make the process as simple and stress-free as possible. We'll help you choose the model that suits your needs and budget, do all the heavy lifting, and make sure you have a safe and efficient system that will keep you warm all winter long.
CONTACT
 

OUR EAGLE MOUNTAIN HEATER REPLACEMENT EXPERTS TODAY AT

 

(801) 997-8909

 

FOR QUALITY SERVICES AT AFFORDABLE PRICES.
TOO GOOD TO KEEP HIDDEN
Hear Why Our Customers Love Us!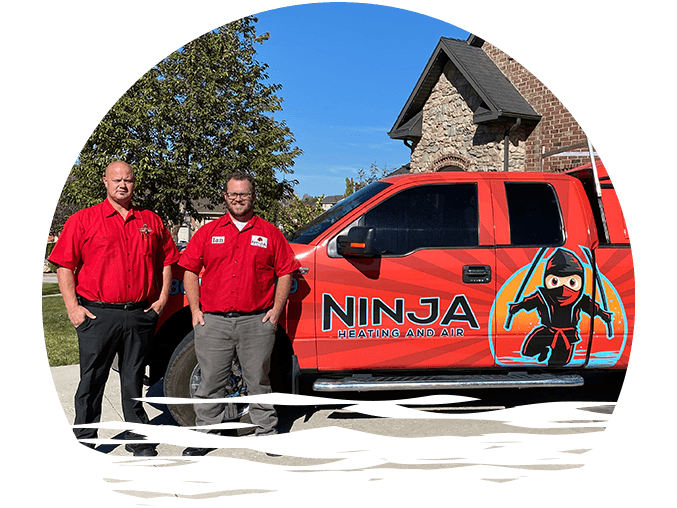 If you're still looking for someone to service your HVAC then stop now and call Ian.
I just can't believe the customer service! I would recommend these guys to anybody!
Thanks a million times over!
Just a great experience overall.