Saratoga Springs Furnace Repair & Heating Services
SARATOGA SPRINGS FURNACE REPAIR & HEATING SERVICES
Reliable Heating Services in Saratoga Springs
When your heating system faces issues or halts altogether, it's imperative to involve one of our proficient Saratoga Springs heating repair technicians without delay. Nobody should endure discomfort in the cold, and at Ninja Heating and Air, we're committed to safeguarding your warmth. While Utah is renowned for its sweltering summers, residents of Saratoga Springs and the surrounding areas know that winters can be equally challenging.
Heating systems are engineered to operate robustly and efficiently, yet even the most reliable units can experience wear and tear over time. If you detect signs of your heater faltering, don't hesitate to reach out to our dedicated team. We're poised to deliver top-notch heating repair services in Saratoga Springs, addressing a wide range of situations.
CONTACT US NOW AT
 

(801) 997-8909

 

SO THAT OUR PASSIONATE TEAM OF HEATING TECHNICIANS CAN RESOLVE ALL OF YOUR CONCERNS.
Has Your Heater Stopped Operating?
Are you facing winter with vents struggling to emit warm air? Is your heating system displaying signs of malfunction? Perhaps the pilot light's appearance has changed, or your home's comfort has dwindled. We've encountered and resolved every conceivable heating issue. Our experienced Saratoga Springs heater repair technicians possess comprehensive knowledge and derive satisfaction from enhancing your comfort.
Common Indications You Require Professional Heating Services:
Absence of warm air from vents
Complete lack of warm air circulation
Leaks
Malfunctioning thermostat
Pilot light irregularities.
Comprehensive Saratoga Springs Furnace Repair and Heater Services:
Unlike technicians confined to specific brands or heater types, our knowledgeable Saratoga Springs heating repair experts possess versatile expertise. Regardless of who installed your furnace or the make and model of your heater, our professionals are fully equipped to address your unique needs.
Our successful repairs encompass:
Fan blade restoration
Burner repair
Electrical system fixes
Thermostat recalibration
Fan belt replacement
Blower motor replacement
Experienced Heating Repair Professionals:
When you engage with Ninja Plumbing, Heating and Air, you connect with industry professionals eager to comprehend your heating issue. A technician will promptly address the problem on-site. Our Saratoga Springs heating and furnace service specialists possess extensive experience, certifications, and the unwavering confidence to tackle any challenge.
Rest assured, you can rely on Ninja Plumbing, Heating and Air's heating repair technicians to meticulously diagnose your system's issues and promptly propose effective solutions. We're dedicated to restoring seamless operation to your system, ensuring your comfort and peace of mind.
TRUST THE PROS!
Skilled & Speedy Focused on Customer Satisfaction
We're here to take care of our customers. We build connections through great service, trust and humor. Over 15 Years of Experience - We're Ninjas for a Reason
We are licensed and insured for your safety and only employ the friendliest, most qualified and experienced technicians.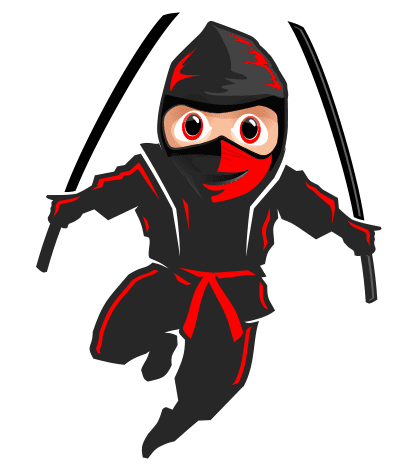 24/7 Emergency Service Available
We offer same day service as well as emergency service, because emergencies don't wait! Locally Owned and Family Operated
As part of your neighbors and citizens in our community, we give back to local causes.
Causes for Heater Breakdowns
There are many different reasons that your heating system could be acting up or refusing to turn on. Sometimes the furnace filter gets so clogged it can force the furnace to shut down. In fact, our highly trained professionals warn that this is one of the most common reasons for heater problems. Whenever dirt, debris, and dust get trapped in your filter, these particles clog and restrict the airflow. Then the heat exchanger overheats and shuts down in response to the emergency. As a result, your house will stay cold. We can replace your filters, so your blower is running with the proper amount of heat again. Clean filters will also increase your heater's efficiency by lengthening its lifespan.
Another problem that often occurs is that drain lines and hoses attached to some high-efficiency furnaces can gradually succumb to mold or fungi growth. When there are warm, moist environments in small spaces, this creates the perfect conditions for spores to develop and spread. As these conduits become clogged, the furnace will also shut down, so our experts must clean them and replace any damaged parts if necessary.
CALL US TODAY AT
 

(801) 997-8909

 

OR

 

CONTACT US ONLINE

 

FOR RAPID RESOLUTIONS TO YOUR HEATER PROBLEMS. OUR DEPENDABLE SARATOGA SPRINGS HEATING REPAIR TEAM WILL FIX YOUR SYSTEM SO YOU CAN ENJOY A WARM HOUSE AGAIN.
TOO GOOD TO KEEP HIDDEN
Hear Why Our Customers Love Us!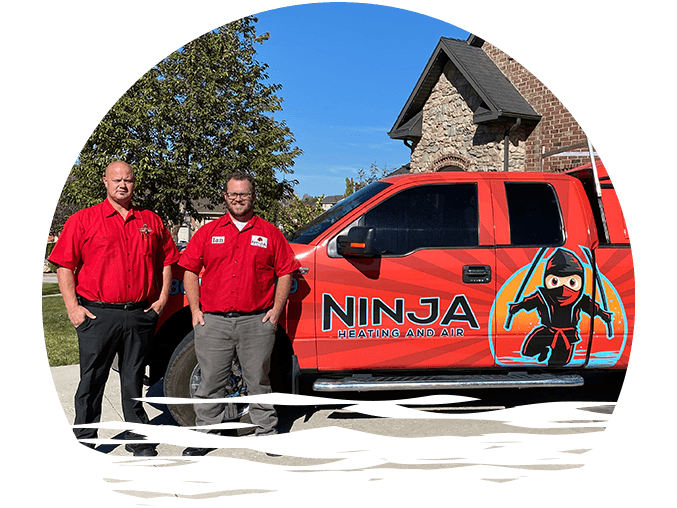 If you're still looking for someone to service your HVAC then stop now and call Ian.
I just can't believe the customer service! I would recommend these guys to anybody!
Thanks a million times over!
Just a great experience overall.