Sandy HVAC Repair & Service Company 
Experienced Sandy HVAC Repair Contractor
Welcome to Ninja Plumbing, Heating, and Air – your dedicated partner in addressing all your HVAC concerns. At Ninja Plumbing, Heating, and Air, your satisfaction is our foremost priority. No matter the issue causing you distress, rest assured that we are fully prepared to conduct a meticulous inspection of your system, diagnosing and resolving any problems that may arise. Our skilled team of HVAC repair contractors in Sandy is committed to restoring the optimal performance of your air conditioner or furnace, ensuring they operate seamlessly once again.
Your HVAC unit stands as a stalwart guardian, tirelessly working to maintain a comfortable environment for you and your loved ones during scorching Utah summers and cozy amidst the chilly winters. Even the most reliable HVAC systems, however, can encounter occasional challenges.
Should you encounter diminished performance due to regular wear and tear, a breakdown caused by clogged filters, or glitches within wiring and electrical components, fret not about braving the summer heat without the comfort of a functional air conditioner. The time has come to summon our dependable team for trustworthy air conditioning repair services in Sandy.
CONTACT US
 

NOW AT

 

(801) 997-8909

 

TO GET IN TOUCH WITH OUR TEAM OF EXPERTS WHO ARE EAGER TO ANSWER ANY OF YOUR QUESTIONS.
The Implications of Neglecting HVAC Maintenance
Neglecting the essential needs of your air conditioner can result in escalated AC issues and mounting expenses over time. Dust and debris accumulation within filters can potentially compromise the effectiveness of the circulated air, diminishing its cooling capacity. Therefore, our Sandy HVAC repair team strongly encourages reaching out as soon as you detect irregularities in your air conditioning system's performance.
Indicators That HVAC Repair is Imperative
Have you recently observed anomalies in your air conditioning system? Perhaps your energy bills have surged beyond reason, even though you've been using your HVAC system conservatively. Alternatively, your home might feel cooler during winters and warmer during summers – a noticeable deviation from its intended comfort. If you've encountered these scenarios, it's a clear signal that it's time to schedule HVAC repairs with our reliable specialists.
Several unmistakable signs of a malfunctioning HVAC unit include:
Unpleasant or unusual odors emanating from your cooling system.
Accumulation of ice on the coils of your air conditioning unit.
Reduced air pressure or diminishing airflow.
Rising energy costs without a valid explanation.
Air filters appearing dirtier than usual.
Unusual noises originating from the external condenser.
A non-operational or partially functional thermostat.
Guidance for Addressing Non-Functional HVAC Systems
When your air conditioner or furnace grinds to a halt, your best course of action is to engage the assistance of a local HVAC repair company, akin to our esteemed Sandy AC repair team. Partnering with HVAC professionals ensures prompt resolution of the issue and empowers you to make well-informed decisions. In situations where this option is temporarily unavailable, consider the following steps:
Replace the air filter to encourage unimpeded airflow.
Clear any blockages from the condenser to promote efficient operation.
Consider replenishing the refrigerant to restore optimal cooling performance.
Remember, at Ninja Plumbing, Heating, and Air, we are dedicated to providing unwavering support for all your HVAC requirements. Reach out to us today for a seamless, stress-free solution to your HVAC challenges in Sandy.
TRUST THE PROS!
Skilled & Speedy Focused on Customer Satisfaction
We're here to take care of our customers. We build connections through great service, trust and humor. Over 15 Years of Experience - We're Ninjas for a Reason
We are licensed and insured for your safety and only employ the friendliest, most qualified and experienced technicians.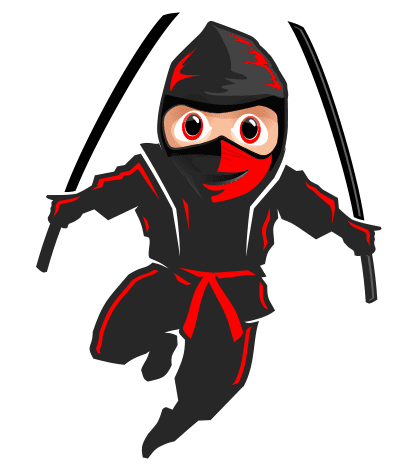 24/7 Emergency Service Available
We offer same day service as well as emergency service, because emergencies don't wait! Locally Owned and Family Operated
As part of your neighbors and citizens in our community, we give back to local causes.
Taking the Initiative on AC Repairs
It might be tempting to hold off on calling one of our technicians if it seems your air conditioning unit can continue to just "limp on." You may be hoping that your AC unit is just experiencing a temporary glitch, and if you wait long enough, it will sort itself out. Unfortunately, the exact opposite is true. The longer you wait, the more likely you are to have even worse issues develop. Saving a repair for later almost always turns into a more extreme emergency, often at the most inconvenient times. Instead of hesitating, call our experts right away.
Personalized Services
At Ninja Heating and Air, our HVAC team wants to provide you with tailored services to fit your individual needs. We will work around your schedule and as quickly and carefully as possible, so you can rest easier knowing the job was done right the first time.
TOO GOOD TO KEEP HIDDEN
Hear Why Our Customers Love Us!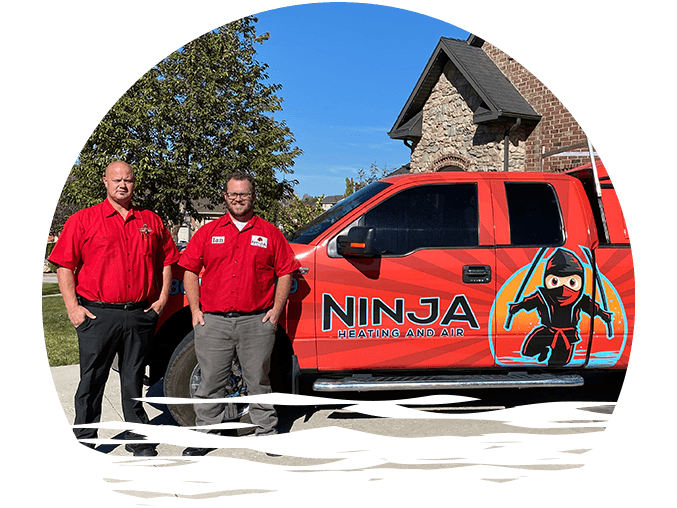 If you're still looking for someone to service your HVAC then stop now and call Ian.
I just can't believe the customer service! I would recommend these guys to anybody!
Thanks a million times over!
Just a great experience overall.