Sandy HVAC Emergency,
24 Hour Services
24 HOUR HVAC EMERGENCY SERVICES SANDY
24/7 Emergency HVAC Services in Sandy: Your Trusted Partner in Heating and Cooling
Unforeseen HVAC breakdowns have a knack for occurring at the most inconvenient times. Whether your air conditioner stops functioning on a scorching summer afternoon or your heater gives up during a freezing night, rest assured that Ninja Heating and Air is here to be your dependable solution when emergencies strike.
We recognize the urgency of prompt and expert HVAC emergency services in Sandy, Utah. It's not only about your comfort; it's also about your safety. That's why our dedicated team remains available around the clock, every day of the week, to swiftly address your emergency needs. Give us a call at (801) 997-8909, and our compassionate team will immediately spring into action to resolve your HVAC emergency.
Effective Solutions for AC Emergencies
For Utah residents, dealing with extreme temperatures, especially during the summer, can be quite challenging. Unexpected AC breakdowns not only make you uncomfortable but also pose potential risks, particularly for those with medical conditions or heightened sensitivity to heat. Our licensed HVAC technicians are committed to restoring your comfort as quickly as possible, ensuring your home regains a safe and cool environment.
Our AC emergency repairs encompass:
Replenishing Refrigerant: When refrigerant levels are low, efficient cooling becomes a struggle. Our solution involves swiftly replenishing refrigerant that might have leaked, rapidly restarting your cooling system.
Drainage Cleaning and Repair: The cooling process generates significant condensation. Proper functioning hinges on effective moisture elimination. Sometimes, obstacles like organic growth or debris can obstruct the drainage, leading to system shutdown.
Rectifying Broken Fans: Malfunctioning or broken compressor fans hinder proper air circulation, often resulting in warm air being circulated within your home.
Reliable Heating & Furnace Emergency Repairs
As temperatures drop, furnace and heating issues can unexpectedly arise, demanding immediate attention. Ninja Heating & Air stands as your unwavering partner, offering 24-hour emergency heating and furnace repair and replacement services. Our mission is to ensure you're never left out in the cold.
Our heating and furnace repair services encompass:
Comprehensive Furnace and Heater Repair
Fan Blade Repair
Burner Repair
Electrical Repair
Thermostat Recalibration
Replacement of Fan Belts
Replacement of Blower Motor
Whether it's an HVAC emergency in Park City, Sandy, or surrounding areas in Northern Utah, Ninja Plumbing, Heating and Air is your steadfast solution. Our dedication to your comfort and safety propels us to deliver efficient 24/7 services. Reach out to us at (801) 997-8909, and let us swiftly tend to your HVAC emergency needs.
TRUST THE PROS!
Skilled & Speedy Focused on Customer Satisfaction
We're here to take care of our customers. We build connections through great service, trust and humor. Over 15 Years of Experience - We're Ninjas for a Reason
We are licensed and insured for your safety and only employ the friendliest, most qualified and experienced technicians.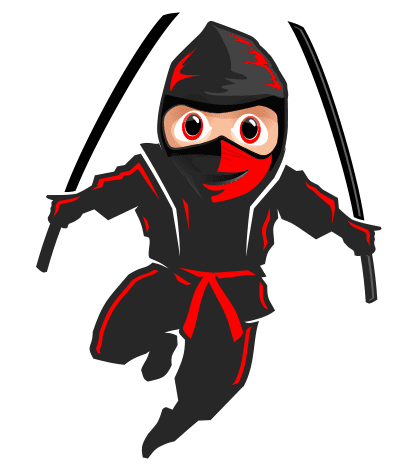 24/7 Emergency Service Available
We offer same day service as well as emergency service, because emergencies don't wait! Locally Owned and Family Operated
As part of your neighbors and citizens in our community, we give back to local causes.
Troubleshooting Heater Problems
Utah may be primarily known for its heat, but anyone who lives here knows that the desert nights can get quite cold as well. If your system can't decide between blowing hot or cold air, then you could be facing a failing thermostat. When your thermostat is having issues, it can cause your entire system to operate erratically.
Just like your AC, dirty filters or dusty components have difficulty running efficiently, and will eventually cause the system to break down. Alternatively, if your pilot light has changed color or if you smell gas, this could indicate a dangerous carbon monoxide leak. Immediately open your windows and doors, get outside, and call our emergency technicians for aid.
Emergency Resolutions for All Times & Seasons
You will not need to sweat or freeze a moment longer than necessary as soon as our professionals are on their way, no matter the day of the week or time of night. After all, emergencies might hit at 3 a.m. or 3 p.m., on a weekend or a holiday, and you cannot just wait around for hours, sweating in the summer or freezing in the winter. Rely on Ninja Heating and Air to give you the relief you need right away.
CALL US TODAY AT
 

(801) 997-8909

 

OR

 

CONTACT US ONLINE

 

TO EXPERIENCE SUPERB SUPPORT FROM OUR HVAC EMERGENCY SERVICES IN SANDY.
TOO GOOD TO KEEP HIDDEN
Hear Why Our Customers Love Us!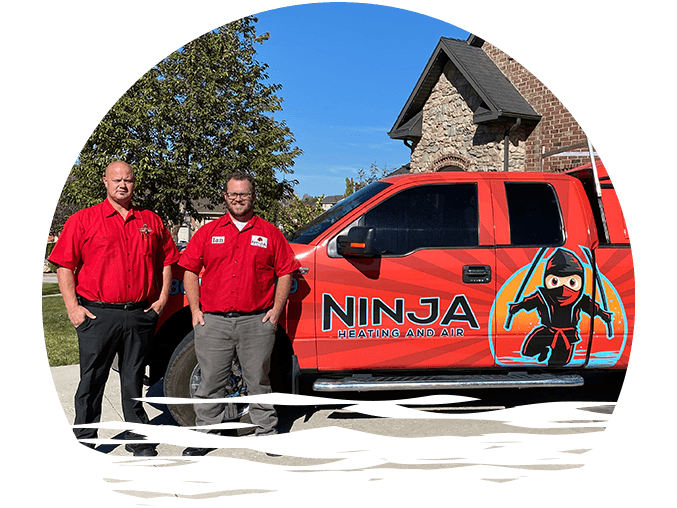 If you're still looking for someone to service your HVAC then stop now and call Ian.
I just can't believe the customer service! I would recommend these guys to anybody!
Thanks a million times over!
Just a great experience overall.