Sandy Furnace Tune Up Services
Professional Furnace Tune-Up Services & Specials in Sandy
While some might associate "tune-ups" primarily with central air conditioners, we're here to introduce you to our pre-season diagnostic and safety check-ups tailored for your home's heating system. In Sandy, furnace tune-ups are a vital part of maintaining comfort and reliability during the colder months. Similar to tending to your car, neglecting proper maintenance for your home's HVAC equipment can result in costly breakdowns that routine care can prevent. No one wants to find themselves urgently seeking an emergency HVAC company in the middle of the night, shivering from the cold. Rely on Ninja Heating and Air if such a situation arises.
Heaters are designed to work powerfully and efficiently, yet even the most dependable unit can experience wear and tear over time. If you observe your heater exhibiting signs of malfunction, don't hesitate to reach out to our dedicated team. We're prepared to deliver top-quality heating repair services, regardless of the circumstances.
Our experienced technicians conduct a thorough 27-point furnace tune-up on your system. This process includes a gentle cleaning of the furnace cabinet, replacement of customer-provided filters, meticulous checks of safety controls, evaluation of the integrity of main components, examination for excessive wear and tear on elements, and a comprehensive inspection of your furnace from top to bottom. We ensure your furnace operates safely and efficiently throughout the heating season, offering necessary recommendations for potential improvements.
Connect with the Ninja Plumbing, Heating and Air team today at (801) 997-8909 to explore our comprehensive furnace tune-up services in Sandy. We're available around the clock, committed to ensuring your convenience and comfort.
TRUST THE PROS!
Skilled & Speedy Focused on Customer Satisfaction
We're here to take care of our customers. We build connections through great service, trust and humor. Over 15 Years of Experience - We're Ninjas for a Reason
We are licensed and insured for your safety and only employ the friendliest, most qualified and experienced technicians.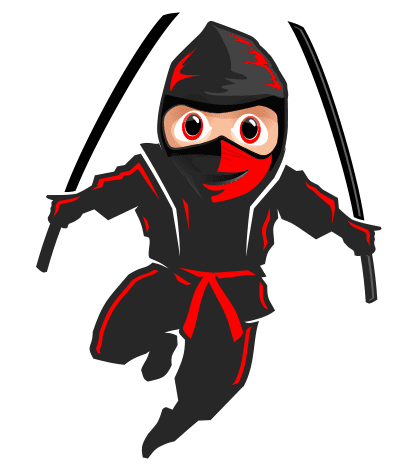 24/7 Emergency Service Available
We offer same day service as well as emergency service, because emergencies don't wait! Locally Owned and Family Operated
As part of your neighbors and citizens in our community, we give back to local causes.
TOO GOOD TO KEEP HIDDEN
Hear Why Our Customers Love Us!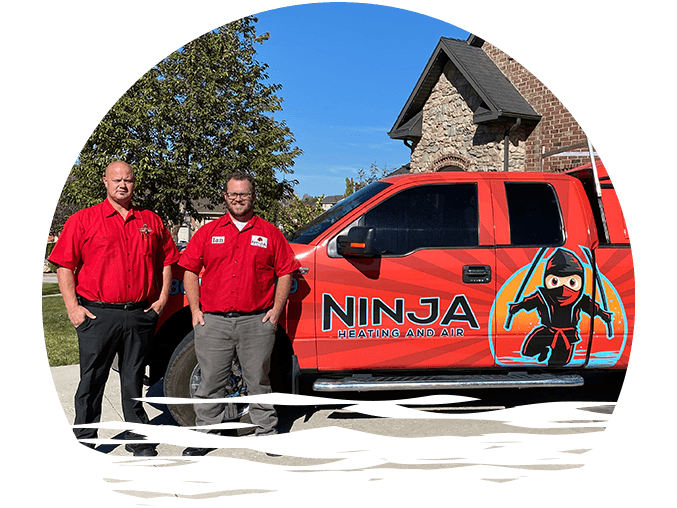 If you're still looking for someone to service your HVAC then stop now and call Ian.
I just can't believe the customer service! I would recommend these guys to anybody!
Thanks a million times over!
Just a great experience overall.