Bountiful Furnace Repair & Heating Services
BOUNTIFUL FURNACE REPAIR & HEATING SERVICES
Reliable Heating Services in Bountiful
If your heating system is having problems or has completely broken down, you need to get one of our Bountiful heating repair technicians involved as soon as possible to get it fixed. No one wants to be miserable in the cold, and at Ninja Heating and Air, we are absolutely determined not to let you suffer chills and goosebumps. Many people know that Utah can experience some hot summers. However, residents of Bountiful and the surrounding areas know that winters can have some very low temperatures as well.
Heaters are designed to work powerfully and efficiently, but even the most reliable unit can break down from normal wear and tear after a while. If you notice that your heater is beginning to malfunction, do not hesitate to contact our dedicated team. We are ready to provide you with quality heating repair services in Bountiful no matter the situation.
CONTACT US NOW AT
 

(801) 997-8909

 

SO THAT OUR PASSIONATE TEAM OF HEATING TECHNICIANS CAN RESOLVE ALL OF YOUR CONCERNS.
Did Your Heater Stop Working?
Are you in the middle of winter and have vents struggling to blow warm air? Does your heating system seem that it may be flawed? The pilot light looks different, or you are no longer comfortable in your own home. We have truly seen it all when it comes to heating problems. Our experienced Bountiful heater repair technicians are knowledgeable in the practice and love helping people live more comfortably .
Common Signs You Need a Professional Heating Services
Air no longer blows warm
System no longer blows any warm air
Leaks
Malfunctioning Thermostat
Pilot Light Dif.
Full-Service Bountiful Furnace Repair and Heater Services
Some technicians can only handle furnace repairs for certain brands or types of heaters that they were trained to fix. This is definitely not the case with our knowledgeable Bountiful heating repair team of experts. No matter who is in charge of installing your furnace, no matter what model or make of heater you have, you can be sure our professionals are equipped to handle your unique situation.
Just some of the repairs we have successfully performed for our customers include:
Fan blade repair
Burner repair
Electrical repair
Recalibrating thermostats
Replacement of fan belts
Replacement of blower motors.
Quality Heating Repair Professionals
By reaching out to Ninja Plumbing, Heating and Air, you are greeted by an industry professional that is ready to hear about the heating problem you are experiencing and have a technician come out and get it fixed fast. Our Bountiful heating and furnace service experts have years of experience fixing heating systems, are certified, and are confident there is no issue we have not come across.
You can trust the heating repair technicians at Ninja Plumbing, Heating and Air to carefully analyze your unit and quickly tell you what's wrong. Our team will provide you with the best solution available to make sure we get your system up and running smoothly again.
TRUST THE PROS!
Skilled & Speedy Focused on Customer Satisfaction
We're here to take care of our customers. We build connections through great service, trust and humor. Over 15 Years of Experience - We're Ninjas for a Reason
We are licensed and insured for your safety and only employ the friendliest, most qualified and experienced technicians.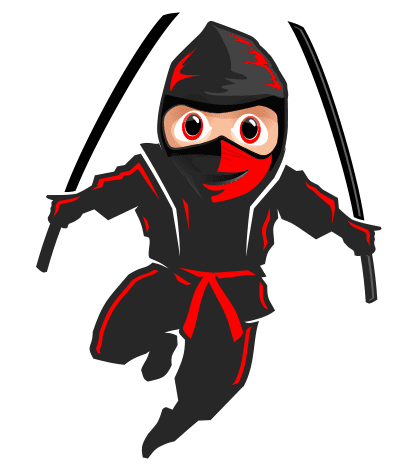 24/7 Emergency Service Available
We offer same day service as well as emergency service, because emergencies don't wait! Locally Owned and Family Operated
As part of your neighbors and citizens in our community, we give back to local causes.
Causes for Heater Breakdowns
There are many different reasons that your heating system could be acting up or refusing to turn on. Sometimes the furnace filter gets so clogged it can force the furnace to shut down. In fact, our highly trained professionals warn that this is one of the most common reasons for heater problems. Whenever dirt, debris, and dust get trapped in your filter, these particles clog and restrict the airflow. Then the heat exchanger overheats and shuts down in response to the emergency. As a result, your house will stay cold. We can replace your filters, so your blower is running with the proper amount of heat again. Clean filters will also increase your heater's efficiency by lengthening its lifespan.
Another problem that often occurs is that drain lines and hoses attached to some high-efficiency furnaces can gradually succumb to mold or fungi growth. When there are warm, moist environments in small spaces, this creates the perfect conditions for spores to develop and spread. As these conduits become clogged, the furnace will also shut down, so our experts must clean them and replace any damaged parts if necessary.
CALL US TODAY AT
 

(801) 997-8909

 

OR

 

CONTACT US ONLINE

 

FOR RAPID RESOLUTIONS TO YOUR HEATER PROBLEMS. OUR DEPENDABLE BOUNTIFUL HEATING REPAIR TEAM WILL FIX YOUR SYSTEM SO YOU CAN ENJOY A WARM HOUSE AGAIN.
TOO GOOD TO KEEP HIDDEN
Hear Why Our Customers Love Us!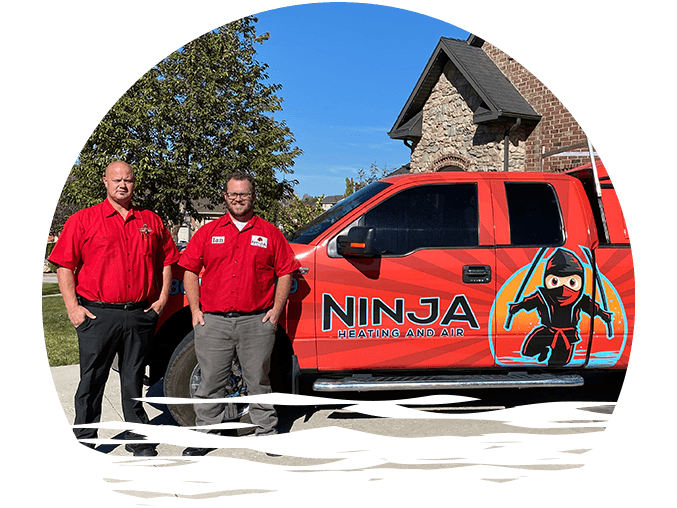 If you're still looking for someone to service your HVAC then stop now and call Ian.
I just can't believe the customer service! I would recommend these guys to anybody!
Thanks a million times over!
Just a great experience overall.